This post was originally published on this site
Top HipHop Uproxx
The best new hip-hop this week includes albums, videos, and songs from EST Gee, Lil Keed, and more.
Now that the Grammys and Oscars are out of the way, expect to see the release schedule stabilize in the coming weeks. Even though things haven't picked up quite yet, there have been a few notable new releases this week. Jpegmafia and Danny Brown teamed up for "Lean Beef Patty" to announce a full joint album, JID and Lute shared the video for their Creed III collaboration "Ma Boy," and Westside Boogie shared his Live At The Novo EP to get fans hyped up for some new music. Doechii also released two versions of "Block Boy" with and without the controversial Kodak Black.
Also, Smino dropped "Wyoming Freestyle," Logic shared his "Shimmy" video with Joey Badass, Russ got "Nasty" in his latest indie single drop, Diddy and The Weeknd added contributions to Metro Boomin and 21 Savage's "Creepin'," and 03 Greedo and Hit-Boy put on for the West Coast with separate releases.
Here is the best of hip-hop this week ending March 17, 2023.
EST Gee — MAD
Louisvillian street rapper EST Gee released his last full-length project, I Never Felt Nun, last September, but we all know how prolific he is. MAD arrives just a week after Gee announced it, bringing 14 new tracks with features from Boosie Badazz and Young Scooter. It's slightly more upbeat than some of his prior work but remains consistent with his tough-nosed output to date.
GloRilla — Anyway's Life's Great… Bonus Edition
The Memphis native's EP proved that her "Let's Go (F.N.F.)" success was no fluke, and here, she adds four new tracks. Three — "Don't Know," "Phatnall," and "Get That Money" featuring Niki Pooh — have never been heard before, while the fourth is a stripped-down version of her dismissive anti-romance track "Nut Quick" sans Trina.
Lil Keed — Keed Talk To 'Em 2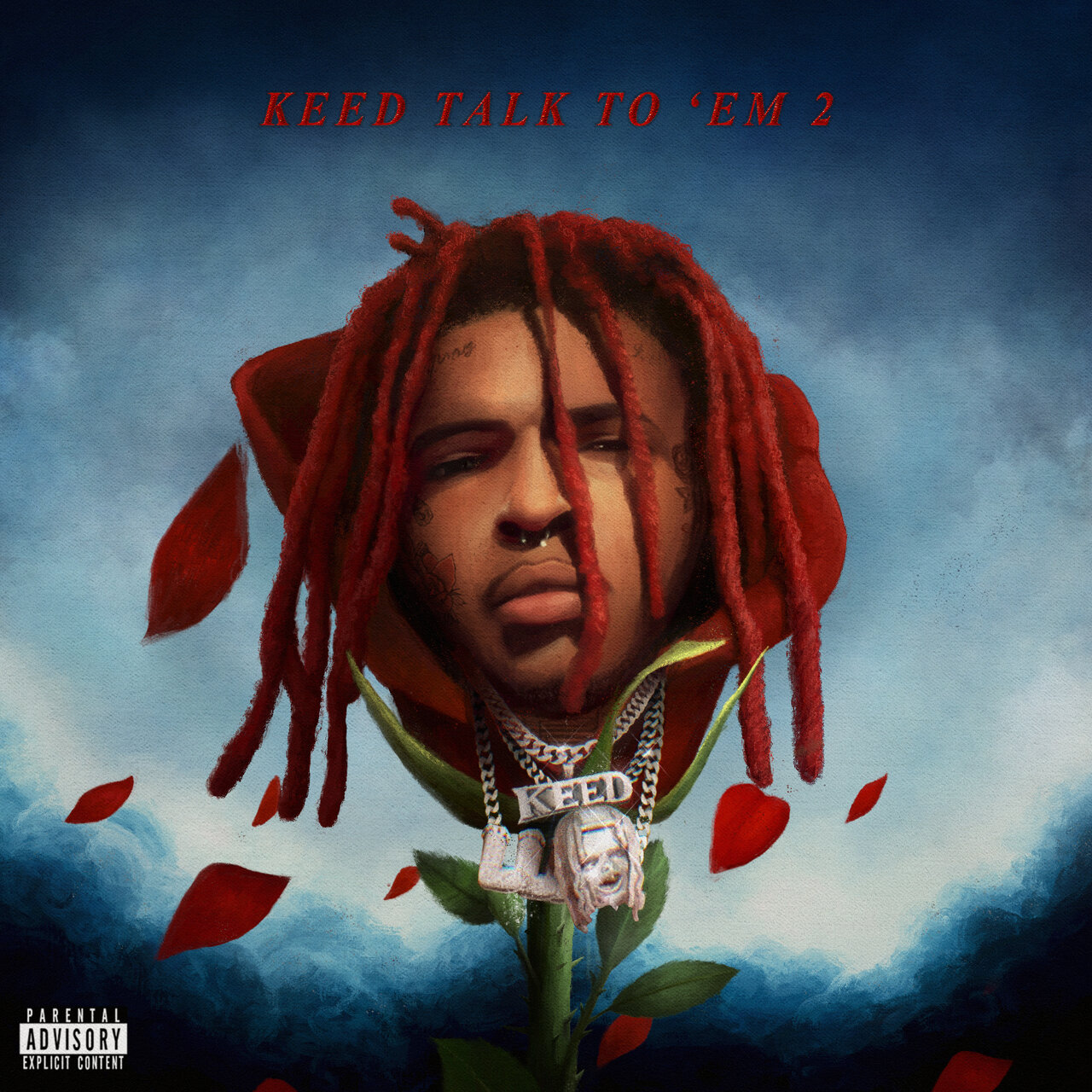 The Atlanta rapper was due for a huge breakout before his untimely death last year at the age of 24. His Trapped On Cleveland mixtapes and album, Long Live Mexico, were generating the sort of buzz that garnered Drake cameos at his shows and intense anticipation for a follow-up. Even with his label, YSL, in shambles due to the state's RICO case against them, the sequel to Keed's 2018 breakout tape proves his momentum would have continued.
Curren$y — "Essence Fest" Feat. Jermaine Dupri
The New Orleans vet switches lanes on this bass-thumping twerk anthem, a departure from his usual laid-back, breezy luxury raps. Jermaine Dupri gets him out of his comfort zone — which turns out to be a great idea.
Deante' Hitchcock — "Drunk AF"
Another rapper gets out of his comfort zone, as Deante' Hitchcock — the Dreamville-affiliated Atlanta rapper who broke out a couple of years ago with the rollout for his excellent debut Better — tries his hand at some melodic sing-rapping and proves equally adept there as he is at his usual punchline-laden style.
Kota The Friend — "One Life"
Brooklyn rapper Kota teams up once again with Statik Selektah, who provides some churchy organs for this contemplative track — appropriate, considering what Kota is contemplating is a trip to a church with the lady he wants to lock down for life.
Kyle — "Movin'"
On his last project, California anti-cool rapper/crooner Kyle adopted a new direction, moving from light, cheerful hip-hop to house-inflected 2-step, borrowing liberally from the catalog of overseas genre-benders like Craig David. He keeps that vibe while sprinkling in his original sincere rapping style here.
Some artists covered here are Warner Music artists. Uproxx is an independent subsidiary of Warner Music Group.
Ever ask yourself, where can I find Hip-Hop news? Want to find all the Hip-Hop news in one place? Want to get all the news from Uproxx and many other top Hip Hop news sites? Only want to look for up to date news in one site?
Look no further than TopHipHopNews !!!! The one stop shop for all your Hip Hop news. Bringing in the top Hip Hop news sites in one location. Follow on Twitter and keep the conversation moving!
Like, Share, Follow and subscribe to TopHipHopNews everywhere and tell everyone you know that tophiphopnews.com is the best place to get your Daily Dose of Hip Hop news.
Uproxx The Best New Hip-Hop This Week https://tophiphopnews.com/the-best-new-hip-hop-this-week-3/ ; rel=https://api.w.org/, https://uproxx.com/wp-json/wp/v2/categories/432167549; type=application/json https://uproxx.com/music/the-best-new-hip-hop-this-week-est-gee-lil-keed/ Top HipHop http://TopHipHopNews.com https://uproxx.com/wp-content/uploads/2023/03/est-gee-mad.jpeg