This post was originally published on this site
Top HipHop Uproxx
The music industry hasn't gotten off to the hot start that many people might have expected so far in 2023. In fact, compared to other years at the halfway mark, it's been fairly quiet. This is more of an observation of the industry's superstars, and because of that, it's given other artists room to step into the spotlight and deliver a body of work that an audience hungry for new offerings could indulge in. Through the first six months of 2023, artists that you're familiar with updated their catalogs with a new body of work while new names took the opportunity to deliver something worth remembering.
Artists like Daniel Caesar, SZA, and 6lack made long-awaited returns with new albums. Caesar grapples with the idea of perfection of Never Enough, SZA survives troubled waters on SOS, and 6lack relishes in the benefits of perfect love with Since I Have A Lover. Elsewhere, Chlöe finally delivered her debut album In Pieces and Kali Uchis reached a new level in her artistry with Red Moon In Venus — and that's just the half of it.
So, without further ado, here are the best R&B projects of 2023 so far in alphabetical order.
6lack — Since I Have A Lover
It's always beautiful to see musicians continuously find new ways to bring their artistry to life with each project they release. That's undoubtedly been the case for 6lack who finally delivered his third album Since I Have A Lover. Unlike his previous two albums, 6lack combines pop references with his trademark alternative R&B for a body of work that is both freeing and diverse. Through success in love, 6lack finds himself to be a new man with a new outlook on life, all of which is detailed through records that display his loyalty ("Fatal Attraction"), patience ("B4L"), commitment ("Temporary"), and more. Whether he's rapping or singing, 6lack gets his message across in an effortless and impressive manner. – Wongo Okon
Baby Rose — Through And Through
It'd been a little while since Baby Rose released a full-length project, but that period finally came to an end with her sophomore album Through And Through. The project is a refreshing addition to the musical landscape and Rose's savory croons and heavy, soulful spirit guide the album that details the various fires she escaped her life. We meet a determined Baby Rose on Through And Through who isn't afraid to put her hand out for a new foray into love ("Dance With Me" & "Love Bomb"), overcome heartbreak ("Stop The Bleeding"), and show that there are more sides to her than a hopeless romantic ("I Won't Tell"). Through its 11 songs, Baby Rose offers an elegant and enchanting showcase of her undeniable talents with Though And Through. – W.O.
Chlöe — In Pieces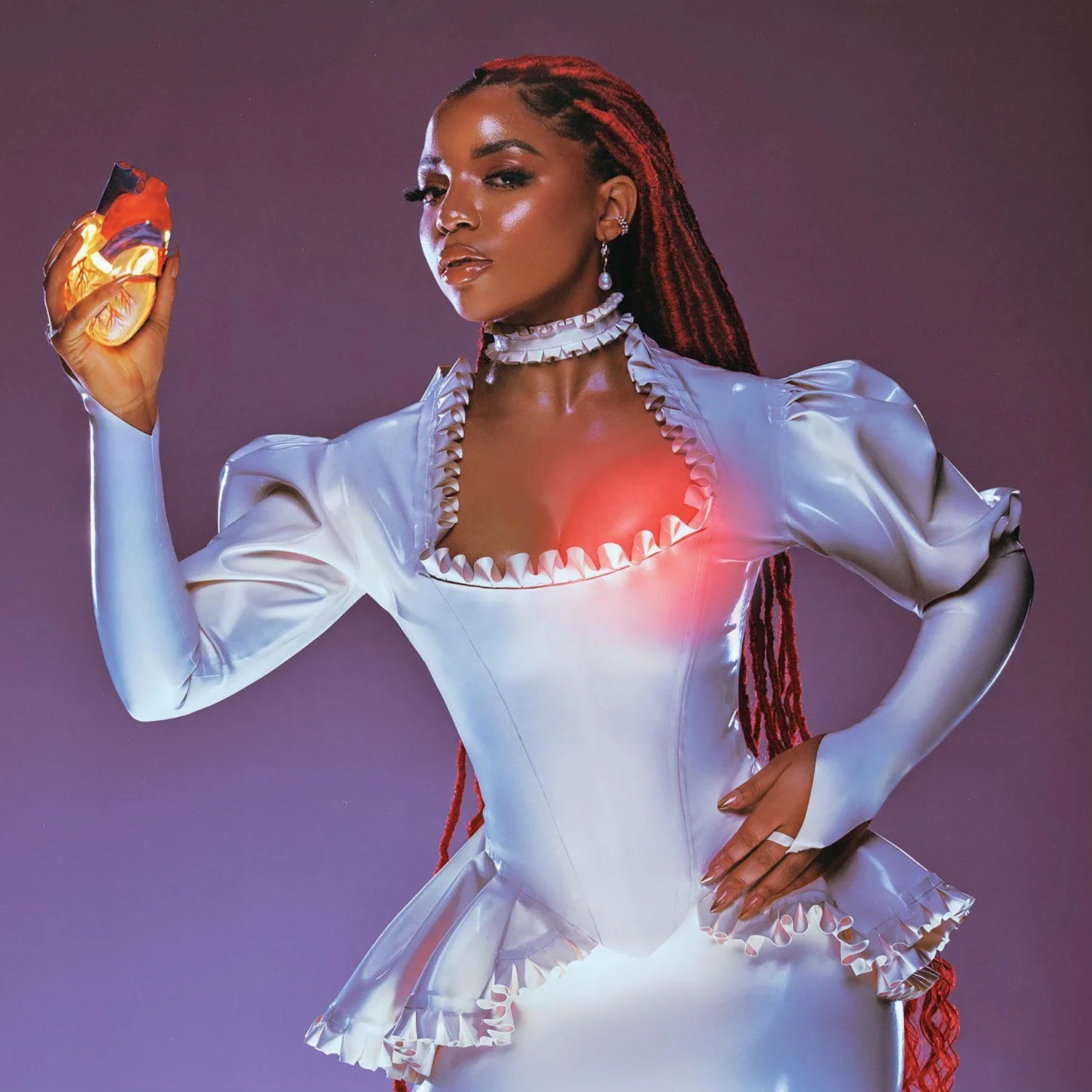 There are many impressive aspects of Chlöe's debut album In Pieces. First, is the fact that the singer even arrived at a point in her career to release. Her solo career was criticized for more reasons than it wasn't, but none of that seemed to hinder the body of work that is In Pieces. In fact, it only strengthened it. The critiques and doubts became the backbone of the album which also detailed her recovery from heartbreak. Between the uptempo and bouncy "Body Do" and the captivating "Make It Look Easy," Chlöe showcased her versatility, her writing, and her evolving vision on her debut album. Though the sky is the limit for her, Chlöe is well on her way to reaching it. – W.O.
Daniel Caesar — Never Enough
If there was any doubt that Daniel Caesar could replicate the glory days of his past, the Toronto singer put them all to rest with his euphoric third album Never Enough. It's with this album that he took on a bigger producer role as he placed himself in a small town that's hours outside of Toronto to make the beats that became the landscape of Never Enough. He grapples with wanting love ("Do You Like Me?") and seeing that it's run its course ("Let Me Go") while finding time to shade those who believed they moved on from him to better ("Homiesexual"). Never Enough excellently captures the rollercoaster ride of love and the constant search for perfection, if that even exists. – W.O.
Davido — Timeless
Davido's absence from the afrobeats world over the past couple of years, though it was respected, was surely felt by fans. So with the arrival of his fourth album Timeless, the expectation was that he would fit right into the genre's newly-mainstream landscape while showing why he's on the Mount Rushmore of the genre. To the surprise of no one, that's exactly what happened. Timeless arrived as Davido's best album to date and it's thanks to the singer's theme of conquering all things in his way on the album. Whether it be those who want to bring him down or unfortunate events in his life, Davdio stands tall "over dem" on Timeless. – W.O.
Kali Uchis — Red Moon In Venus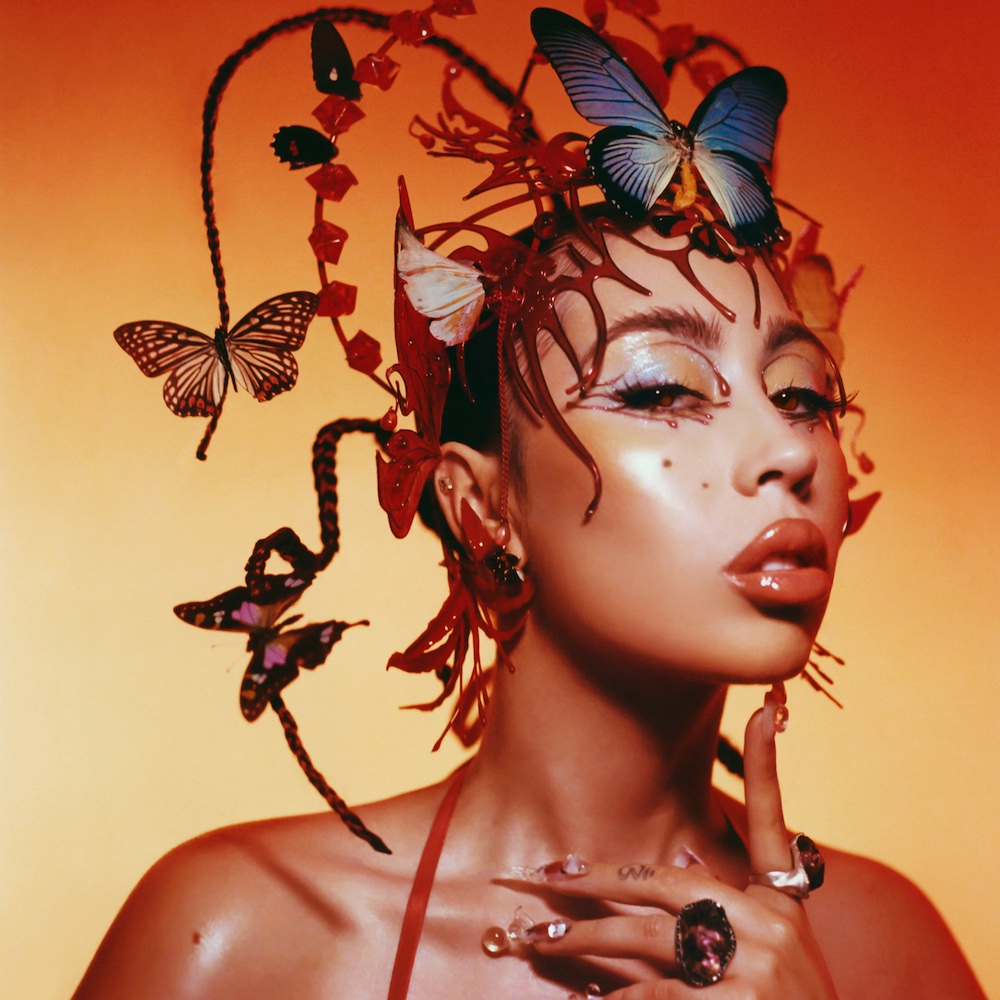 Kali Uchis' third album Red Moon In Venus is without question her best album to date. Maybe it's because she's more in touch with herself than ever or maybe it's because she's more at peace than ever. The result of either, or maybe both of those observations, is a 15-track body of work that captures Uchis majestically and graceful float through elements of R&B and pop, while also tapping into her Spanish roots, to make what sounds like Uchis' idea of paradise. Whether it's "Fantasy" with Don Toliver, "Deserve Me" with Summer Walker, or solo efforts like "All Mine" and "Moonlight," Kali Uchis' Red Moon In Venus has plenty of music to get lost in and find your own paradise. – W.O.
Khamari — A Brief Nirvana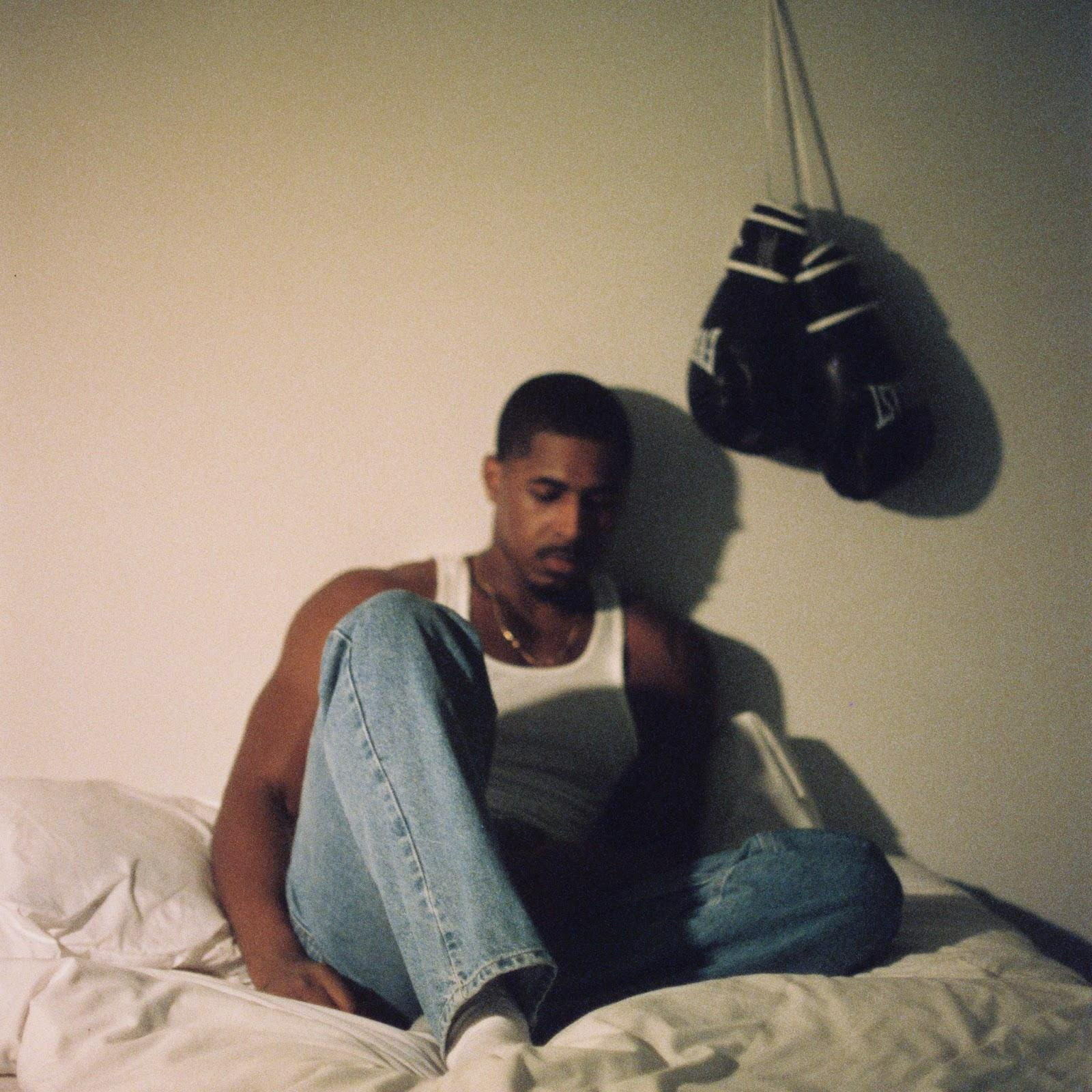 The lone newcomer on this list is singer Khamari, who delivered his debut project A Brief Nirvana to kick off the unofficial start to summer. The 11-track project is a sweet combination of nostalgia and a fresh breath from a new artist to the game, and his sampling of Al Green's "Love And Happiness" on "On My Way" for an honest tale about loneliness is a perfect example of that. Even when through completely original compositions like "Doctor, My Eyes," Khamari's artistry shines through vivid lyricism that's aided by emotive production. The Boston-born singer has earned comparisons to Frank Ocean and his A Brief Nirvana debut is a great start to hopefully one day reaching the status of the celebrated singer. – W.O.
Madison McFerrin — I Hope You Can Forgive You
There are nepo babies. Then there are people that have music flowing through their genetic makeup. Born to a family filled with creative professionals Madison McFerrin is the latter of the two. On the singer's debut album, I Hope You Can Forgive Me, that lifelong exposure to the arts permeates across the project. Largely produced and written by McFerrin, the body of work is an ethereal sound bath of jazz, R&B, folk, and rock elements tactically incorporating each sound sets. Her musical IQ sets McFerrin apart from her independent counterparts. Her viral 2021 track "Guilty" served as her formal induction to the larger music audience. However, the album's breakout track, "Utah," will keep listeners tuned in. I Hope You Can Forgive Me is the culmination of Madison McFerrin's exploration as an artist, and it paid off exponentially. – Flisadam Pointer
Masego — Masego
Masego's magnum opus arrived more than a decade into his career and it's fitting that it's for his self-titled sophomore album. The project's 14 songs are a masterful combination of the elements that make Masego an artist we've come to love. The tropical side of his discography comes alive through "Say You Want Me" while his jazz and funk roots are wrapped around records like "You Never Visit Me." With Masego, the singer proves that the music will never be a concern for himself. Since day one, he's impressed fans repeatedly with his talents, and now with his second album, Masego perfectly combined those talents for a body of work that couldn't be more representative of himself. – W.O.
SZA — SOS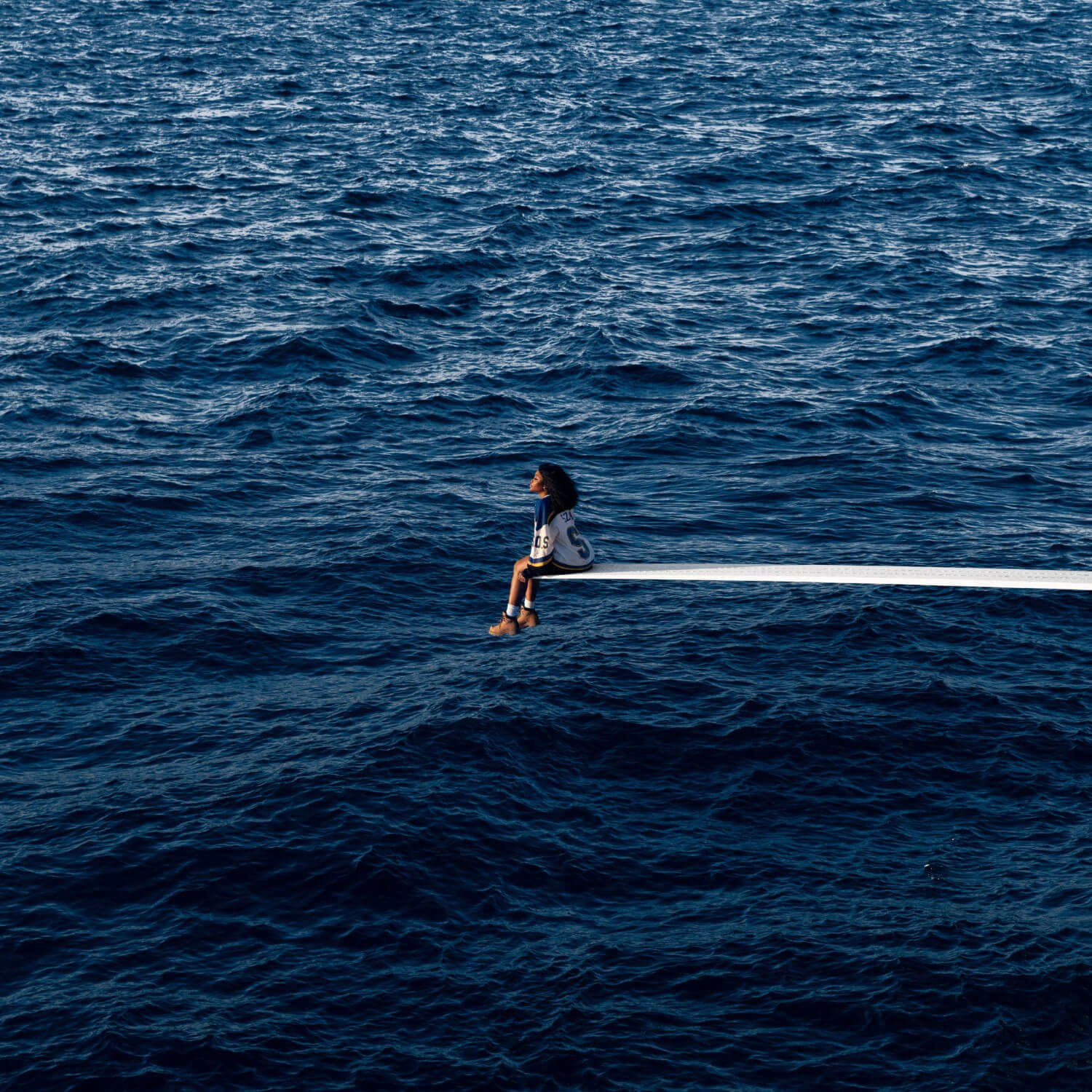 Yes, this album came out in 2022, but with most of its success taking place in 2023 and the fact that it came after our 2022 lists, it's only right that SZA's SOS makes the cut here. Five years removed from her debut album, SZA returns to a world riddled with troubled waters that people from all over hoped to survive and swim out of. Through the album's expansive 23 songs, SZA guides us on a journey of surviving life's elements, the lessons learned along the way, and what it looks like to make it to shore. The ups and downs of life, growing pains, and artistic struggles are all present on this album, and it's even more impressive that she made its 23 songs not feel like an absolute drag. It was a long time coming for SZA, but boy did she arrive. – W.O.
THEY. — Nü Moon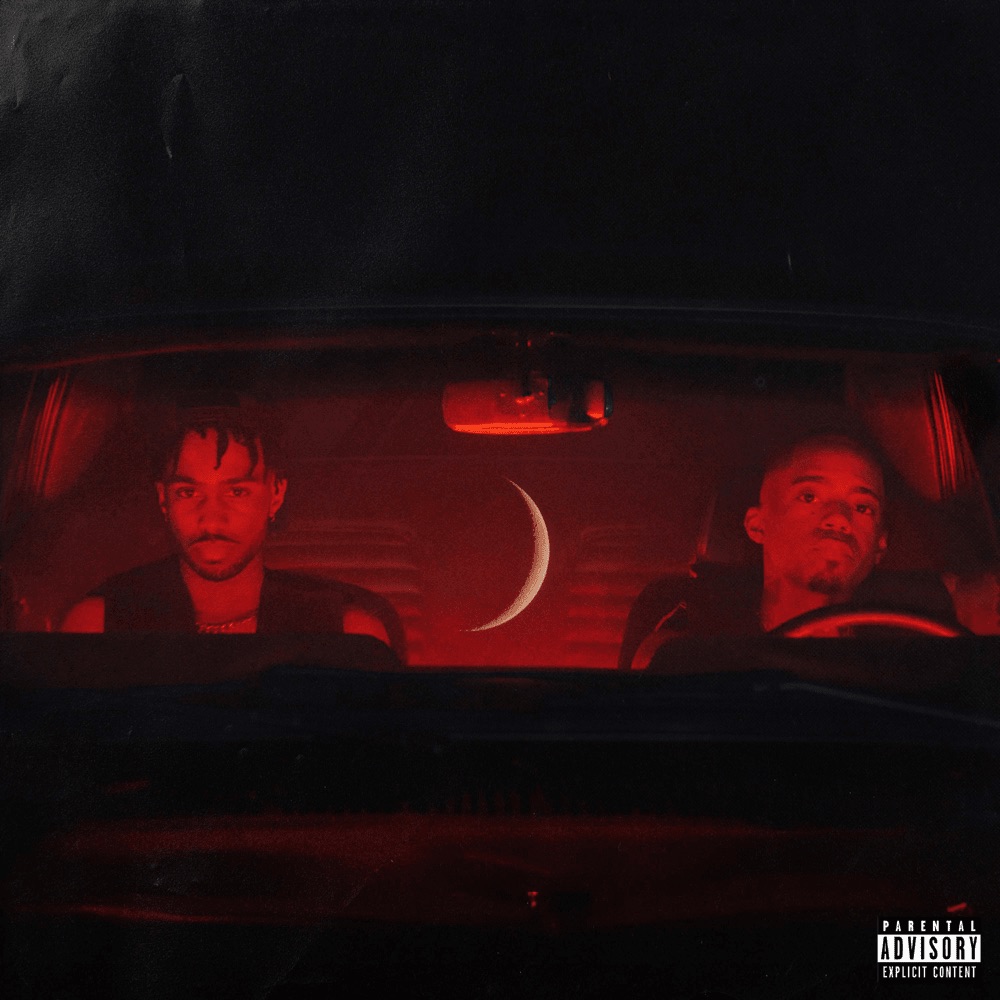 THEY. — the duo comprised of singer Drew Love and producer Dante Jones — entered a new era with the release of their third album Nü Moon. The project is the duo's first independent album, and the freedom to create as one pleases that comes with this independence is hard to ignore through the project's 14 songs. With Nü Moon, Drew and Dante give us another take of their trademark alternative R&B style and it's one that seems to live under the night sky. With records like "In The Mood," "Riptide," and "Wait On Me" which features the incomparable Kacey Musgraves, THEY. present no sign of sunlight while proving that even in the darkest moments, love can still exist. Searching for it, having it, and losing it; it's the theme of THEY's Nü Moon which strikes as their best and most complete body of work to date. – W.O.
Some artists covered here are Warner Music artists. Uproxx is an independent subsidiary of Warner Music Group.
Ever ask yourself, where can I find Hip-Hop news? Want to find all the Hip-Hop news in one place? Want to get all the news from Uproxx and many other top Hip Hop news sites? Only want to look for up to date news in one site?
Look no further than TopHipHopNews !!!! The one stop shop for all your Hip Hop news. Bringing in the top Hip Hop news sites in one location. Follow on Twitter and keep the conversation moving!
Like, Share, Follow and subscribe to TopHipHopNews everywhere and tell everyone you know that tophiphopnews.com is the best place to get your Daily Dose of Hip Hop news.
Uproxx The Best R&B Albums Of 2023 So Far https://tophiphopnews.com/the-best-rb-albums-of-2023-so-far/ http://uproxx.com/music/feed https://uproxx.com/music/best-rb-albums-2023-so-far-list/ Top HipHop http://TopHipHopNews.com https://uproxx.com/wp-content/uploads/2023/03/SIHAL-Cover-Art.jpeg