This post was originally published on this site
Top HipHop Uproxx
Earlier this year, Dr. Dre's genre-defining album, The Chronic, returned to streaming services after being pulled in 2022 to sort out some ownership issues. While its return just barely missed out on the album's 20th anniversary, the album's creator isn't letting the occasion go without celebration.
Fans looking for a physical product to celebrate the anniversary won't be disappointed. Today, Interscope and Trophy announced "The Chronic Masters," a series of collectibles commemorating the seismic shift caused by the album's release. Included in the collection are replicas of the session tapes; a series of limited-edition prints of the tapes; and a series of skateboard decks bearing images of the session tapes and the album's cover.
The runs are limited to 310 copies of each — a nod to the area code of Dre's native Compton, California — although there are also oversized replica tapes in even more limited quantities; just 30 of each will be produced. You can find a few select images below and get more information about the drops at thechronicmasters.interscope.com.
The collection would be a worthy addition to a fan's art collection — and, unlike NFTs, you can actually hold them in your hands. Meanwhile, another Dr. Dre production celebrating its 30th anniversary this year, Snoop Dogg's Doggystyle, is getting a different kind of celebration: A one-weekend engagement at the Hollywood Bowl.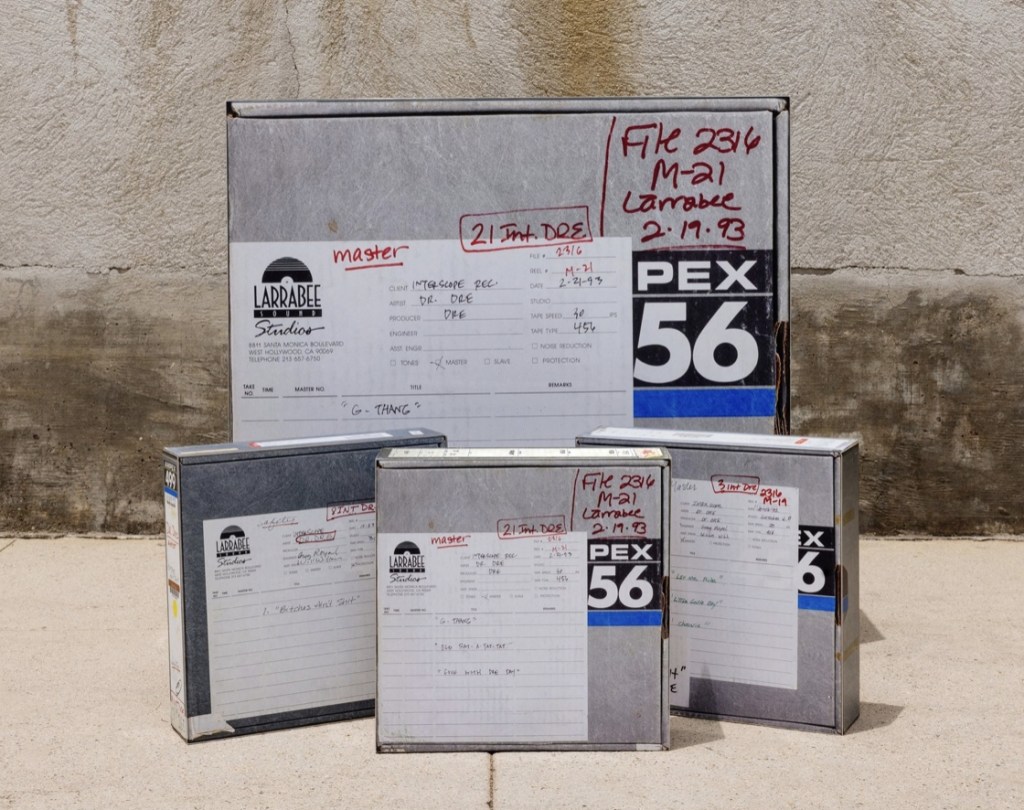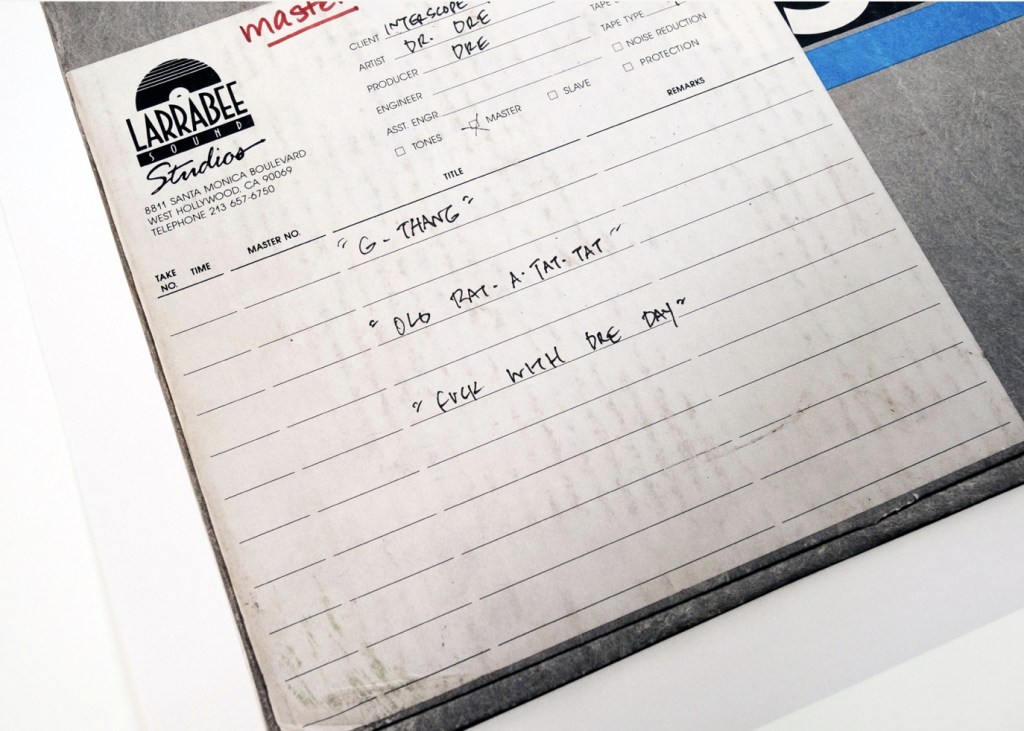 Ever ask yourself, where can I find Hip-Hop news? Want to find all the Hip-Hop news in one place? Want to get all the news from Uproxx and many other top Hip Hop news sites? Only want to look for up to date news in one site?
Look no further than TopHipHopNews !!!! The one stop shop for all your Hip Hop news. Bringing in the top Hip Hop news sites in one location. Follow on Twitter and keep the conversation moving!
Like, Share, Follow and subscribe to TopHipHopNews everywhere and tell everyone you know that tophiphopnews.com is the best place to get your Daily Dose of Hip Hop news.
Uproxx You Can Now Buy Copies Of Dr. Dre's 'The Chronic' Session Tapes For The Album's 30th Anniversary https://tophiphopnews.com/you-can-now-buy-copies-of-dr-dres-the-chronic-session-tapes-for-the-albums-30th-anniversary/ http://uproxx.com/music/feed https://uproxx.com/music/dr-dre-the-chronic-session-tapes/ Top HipHop http://TopHipHopNews.com https://uproxx.com/wp-content/uploads/2023/06/chronic-drop.jpeg?w=1024